I did installed
GAL
and everything was working fine.
Nearly all words did the preview of the keyword find.
After one day users wrote new threads. In the new threads the
GAL
didm´t work (it did not show any preview of the keywords).
I was waiting one day to
test
, if it´s working again. But it did not!
After I did this -> Rebuild Post Cache
And all preview of the keywords, which worked before (in the old threads) suddenly didn´t work either.
I looked in /glossary.php the keywords. It looks like that it´s everything normal, because it´s active.
Look the pic below:
The keyword is "
test
". In the posts it doesn´t work. Like in the picture: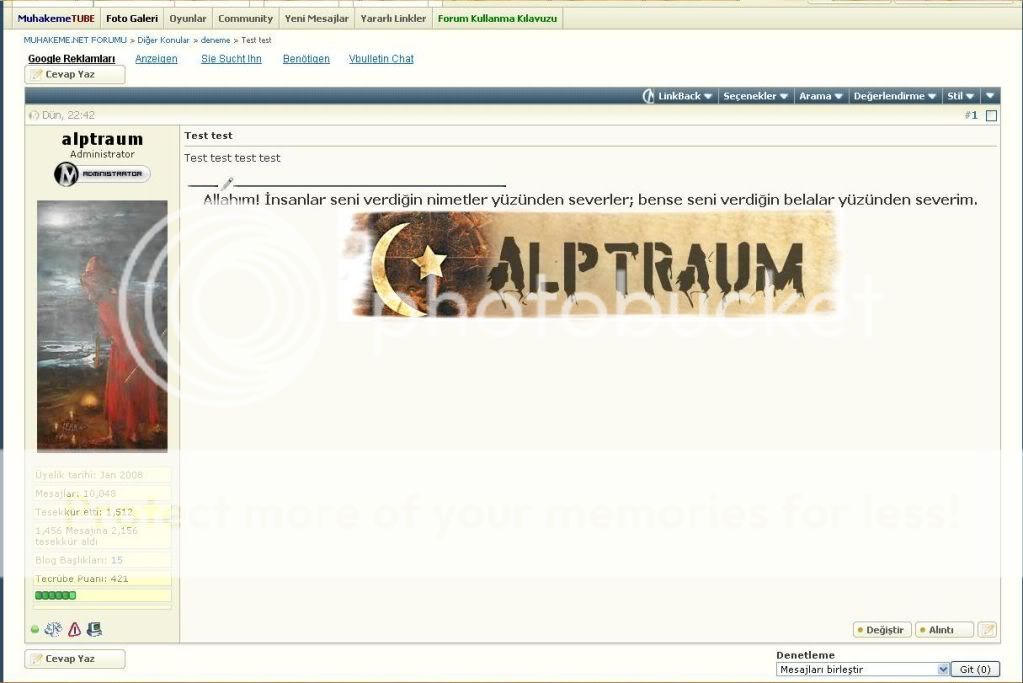 I did write in
GAL
new keywords. Now these keywords didn´t work too.
I show you now my
GAL
Settings:
I did change all settings (database cache,...) and after this it didn´t work too.
I want to say that NOTHING works now with this
GAL
.
If you want, I can give you my admin cp password and ftp.
Thank you very much in advance!